"The Englishman Who Went Up a Hill But Came Down a Mountain" is a
British movie. After reading blog posts about it, I wanted to watch it.
I was lucky enough to find it, even though it was dubbed in Japanese.

This movie is set in rural South Wales during World War I. Two English
cartographers visit a small Welsh village to measure its "mountain".
They conclude that it is a "hill" because it is slightly short of the required
1000 feet in height. The villagers are very proud of their "mountain",
and are disappointed to find out that it is a "hill". They try to make the
hill high enough to be considered a mountain...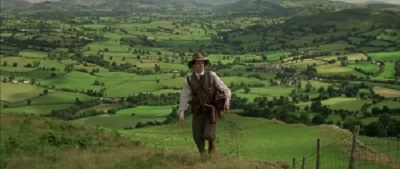 At first, Hugh Grant seems to be playing another romantic hero, but as
the movie unfolds, there is greater depth to his character. And the
character is the Englishman who went up a hill but came down a mountain.
This movie is funny but also has a good story.
にほんブログ村