Northanger Abbey is a TV drama adaptation of Jane Austen's novel.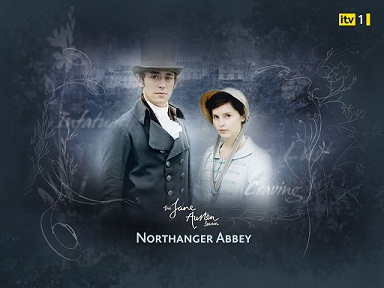 Catherine Morland has a wild imagination and a passion for Gothic novels.
She is given the opportunity to stay with family friends Mr. and Mrs. Allen
in Bath. She is hoping for an adventure of the type that she has been
reading in novels. Soon she meets Henry Tilney and his sister, Eleanor.
Their father General Tilney invites her to stay with them at Northanger
Abbey. It looks exactly as she imagined it. Due to her wild imagination,
Catherine starts to believe that General Tilney murdered his wife…
Northanger Abbey tells the story of how Catherine learns not only the
difference between fiction and real life but also the difference between
what people seem and what they really are.
I really enjoyed this adaptation!!
にほんブログ村