In post-WWII Germany, a 15-year-old Michael Berg becomes ill and is
helped by Hanna Schmitz, a stranger twice his age. After Michael recovers,
he visits Hanna to thank her. The two have a physical relationship. They
don't only have sex, but he reads to her.
One day she mysteriously disappears...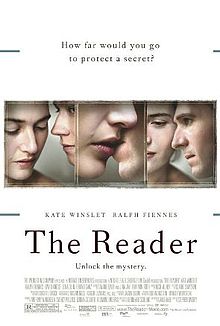 Eight years later, Michael is a law student. He observes the Nazi war crime
trials. Hanna is one of the defendants. He realizes her secret.
She is illiterate and has concealed it her whole life…
Why didn't Michael save Hanna?
When she asked the judge "what would you have done if you were in my
place?", the question made him to silence and made me to think "what
would I have done?", "could there be a choice?" and "who was responsible?"
So many questions…
にほんブログ村