Five women and a young man get together once a month
to discuss each one of Austen's six novels in turn.
Most of the people are friends.
But the young man is a newcomer and not familiar with Austen.
The group lacks a sixth member, so he is accepted.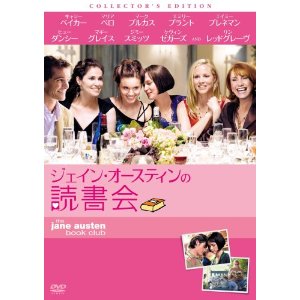 All of the women are in crisis.
This movie intertwines their problems with the problems faced by
Austen's heroines.
If you don't know Jane Austen's novels and characters,
this movie will be enjoyable.
Jane Austen wrote about timeless themes.
Before viewing this movie, I had read just one novel "Pride and Prejudice".
After that, I have read the other five novels.
And I'm interested in watching this movie again!
にほんブログ村